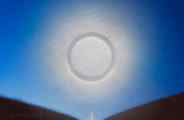 Am Anfang war das Wort
In the beginning was the word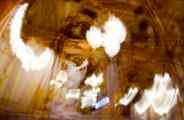 Auf das Wort folgte Gold und Geld
The word was followed by gold and money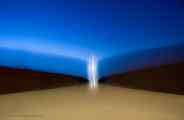 Und das Geld wurde zum Geheimnis
And the money became a mystery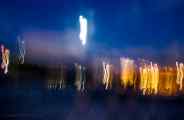 Die Ehrerbietung der einen...
The reverence of the ones …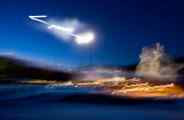 Und der Protest der andern
And the protest of the others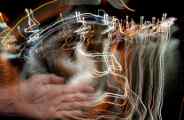 Der Gang der Dinge
The course of events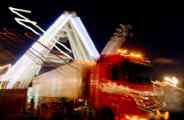 Die Demontage beginnt
The dismantling begins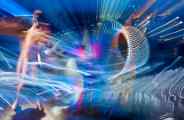 Der verzweifelte Versuch eriner Rettung
The desperate attempt to rescue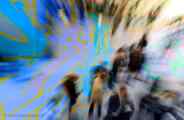 Nichts gelernt
Nothing learned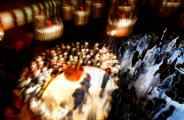 Der Ruf nach Paragrafen
The call for paragraphs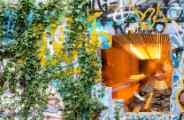 Die Mauern fallen
The walls fall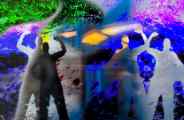 Der Datenaustausch beginnt
The data exchange begins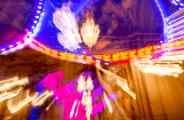 Die Bussen sind nicht unerheblich
The fines are not negligible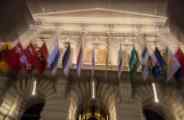 Die letzte Ehre
The last honour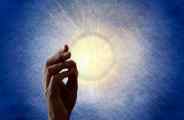 Aus dem Ende wird ein Anfang
From the end there is a beginning
Fotografische Gedanken zum Zeitgeschehen
Besonders interessieren mich gesellschaftskritische und ökologische Themen, stark inspiriert von meiner beruflichen Tätigkeit als Software-Entwickler.
Vor etwa 100 Jahren begann der Aufstieg des Schweizerischen Finanzplatzes. Der Erfolg ist zu einem grossen Teil dem Bankgeheimnis zu verdanken. Es bot Schutz vor der Willkür von Staaten. Leider wurde es von "gewissen Kreisen" missbraucht. Lange Zeit konnte es gegenüber Angriffen trotzdem verteidigt werden.
Mit der Finanzkrise Anfang 2009 überstürzten sich aber die Ereignisse. Dies bedeutete das faktische Ende des Bankgeheimnisses.
Nun wäre der Platz frei für eine neue Finanzordnung… nicht nur in der Schweiz, sondern weltweit!
Insbesondere die Turbulenzen um das schweizerische Bankgeheimnis und die UBS inklusive den parlamentarischen Debatten im Bundeshaus gaben mir den Anlass, dieses Wirrwarr fotografisch umzusetzen. Es entstand Mitte 2009 die Serie "Requiem für ein Geheimnis".
Ein Jahr später inspirierten mich die Debatten in den eidgenössischen Räten und dem entsprechenden Lobbying zu einem weiteren Bild. Der "Der verzweifelte Versuch einer Rettung" entstand.
September 2011:
Die Sache ist noch immer nicht ausgestanden! Aus der Vergangenheit haben einige Geldinstitute anscheinend nichts gelernt. Die USA setzten die schweizer Banken unter massiven Druck! Somit mussten noch zwei weitere Bilder folgen…
April 2012:
Jetzt geht's wohl ums Wesentliche... kommt die Entscheidung? Ich überlege mir weitere Bilder!
Anfang 2013:
Wiederum grosse Turbulenzen. Der Angriff seitens der USA und der EU hinterlässt in den Verteidigungsmauern tiefe Löcher. Der Datenaustausch ist nicht mehr aufzuhalten!
Neue Bilder sind entstanden.
Sommer 2013:
Der grosse Kampf beginnt, der massive Druck seitens der USA nimmt weiter zu.
Frühling 2014:
Die Portokasse einiger Institutionen wird arg strapaziert!
Nicht unerhebliche Bussgelder sind zu bezahlen.
Vom Geist des letzten Bildes sind wir jedoch noch weit entfernt.
Eine neue, weltweite Finanzordnung lässt auf sich warten.
Dokumentation:
Requiem_fuer_ein_Geheimnis.pdf
Photographic Thoughts on Current Events
I am particularly interested in critical social and environmental issues, heavily inspired by my professional career as a software developer.

About 100 years ago began the ascent of the Swiss financial center. The success is due in large part to banking secrecy. It offered protection against the arbitrary actions of states. Unfortunately it was misused by "certain circles". During a long time, it could be defended against attacks.
With the financial crisis in early 2009, the events moved swiftly. This meant the virtual end of bank secrecy. Now, the place would be cleared for a new financial order ... not only in Switzerland but world wide!

In particular, the turbulence around the Swiss bank secrecy and UBS, including the debates in the Federal Parliament gave me the opportunity to put this trouble in photographies. Mid-2009 I created the series "Requiem for a secret".
A year later, the debates in the Federal Parliament and the corresponding lobbying inspired me for a new picture "The desperate attempt to rescue".

September 2011:
The matter has still not been overcome! Some banks seem not having learned anything from the past. The US government put the Swiss banks under massive pressure! Therefore two more pictures had to follow.

April 2012:
Now it's probably about the essence... is there a decision? I'm considering more pictures!

Early 2013:
Again, great turbulences. The attack by the U.S. and the EU, leaving deep holes in the defensive walls. The data exchange is unstoppable! There were new pictures necessary.

Summer 2013:
The big fight begins, the massive pressure from the U.S. continues to increase.

Spring 2014:
The petty cash of some institutions is badly strained!
Considerable fines have to be paid.


By the spirit of the last image, however, we are still far away.
A new global financial order is slow in coming.